About
The FIU Research Data Portal serves as an inter-disciplinary data archive to support access and reuse of research data produced at FIU.

How to Use the Research Data Portal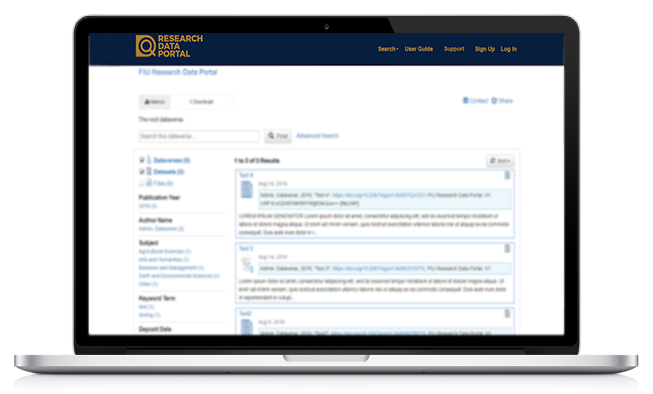 Researchers can find, share and publish their finalized research data sets in The Research Data Portal. This includes code, documentation and metadata.
How Your Data Will Be Stored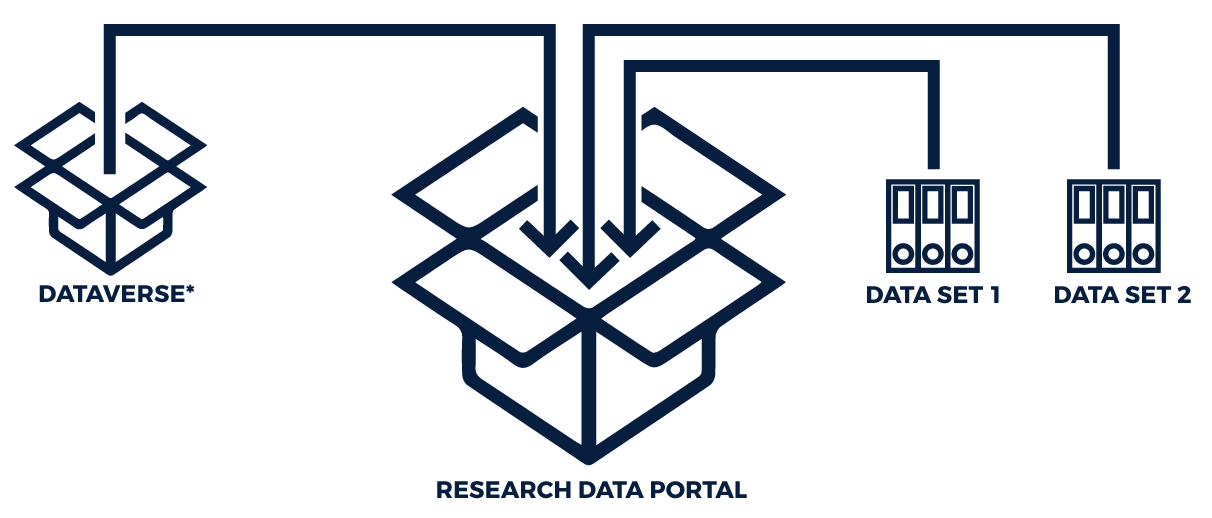 Datasets can be published into the main Research Data Portal
or can be collected into departmental or project collections called a *dataverse.
Jill Krefft, Research and Data Repository Coordinator
Daniel Gann, Assistant Professor, Department of Biological Sciences
Boyuan (Keven) Guan, Lead Digital Project Developer
Seiji Uchiyama, Web Developer
Jennifer Fu, Head of GIS and Digital Collections
Jamie Rogers, Assistant Head of Digital Collections
Jorge Sotolongo, Web Designer